I'm so blue, but that's a good thing. The blues of summer are anything but depressing.
I would love to join this party. What a fabulous tablescape from
.
And couldn't you just spend hours soaking in this tub and dreaming of?....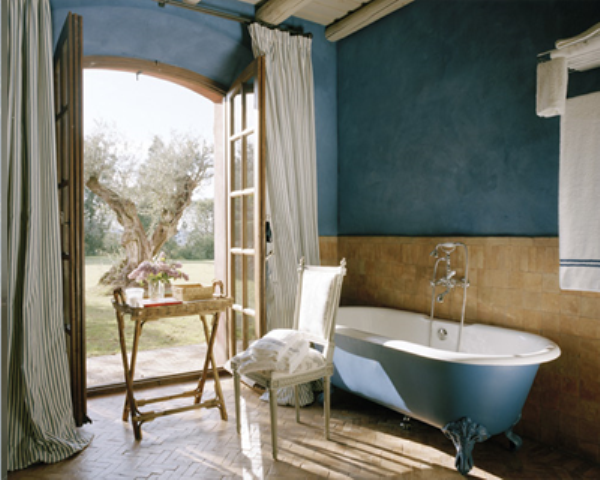 And this fabulous necklace designed by
.
It just gets better when you add this ring by designer Monika Vinader that
introduced us to.
As long as we are dreaming wouldn't it be nice to have lunch in Arles (as in France) and stroll past these turquoise Provencal shutters as my friend Vicki from
did last week?
I have made other friends outside of the United States through my blogging and
from South Africa is a woman after my own heart. She loves all things French!
Erin at
never disappoints. Her introduction to Liz Williams' designs are a real "blue" inspiration.
I have to credit a large part of my affinity to all things blue to Erin. Thanks for all your research and inspiration and a big thank-you for the link to our post "
Summertime and the Livin Is Easy
."