Red symbolizes action, confidence, courage and vitality. Red is the warmest of colors and is the color chosen most by extroverts. Put some red in your life when you want increased enthusiasm and interest...
Red can also be very Modern, Fun and Sassy...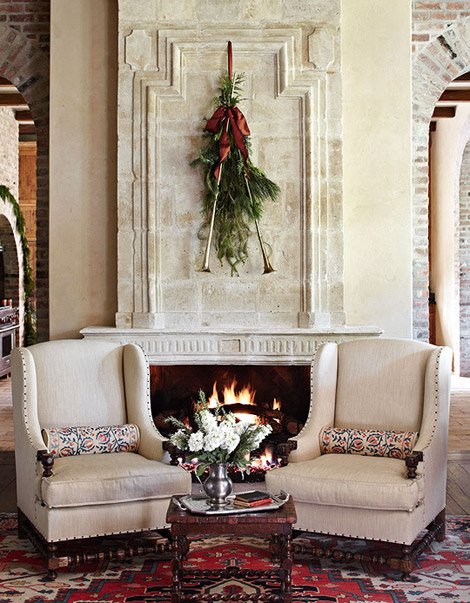 (7)
Red is very Timeless, Serious and Sophisticated...
(15)
Red is always Fresh...
(16)
And always Fabulous!...
(17)
I'm not afraid to wear or design with red. Are you? It's the definite color of choice between now and Monday, but how do you feel about red after that?
It's your turn. Let's Talk!
Images via 1)Google2)Anthropologie3)Google4)Anthropologie5)Decor Pad6)Elle Decor7)Kathryn Ireland8)Kelley Moore9)Bottom of The Ironing Basket10)Design Sponge11)Eclectic Revisited12)Tartanscot13)Elle Decor14)House Beautiful15)Focal Point16)Dress Design Decor17)Elements of Style