When we're working on an interior design project we love to get involved with the outside of the home as well. Trust me, we are not trying to take the place of a landscape architect. That's an entirely different field that we have a huge amount of respect for. However, blending the interior and exterior is extremely important so it's nice to work together to make this all happen. The benefit of collaboration cannot be under estimated.
You might recall that I posted a few weeks ago about changes I would like to make in my own garden. Click here to see that post.
Our good friend Debra Phillips with 5th And State from Wayne Illinois just outside of Chicago jumped on the comments with all kinds of suggestions. For those of you who don't know Debra she is an extremely talented lady.
Debra owns and operates Scentimental Gardens a Design/Build Landscape firm and Retail Shop in Geneva Illinois . She is a Master Gardener, accomplished interior designer, exterior stylist, public speaker on these topics and Garden Tour Guide.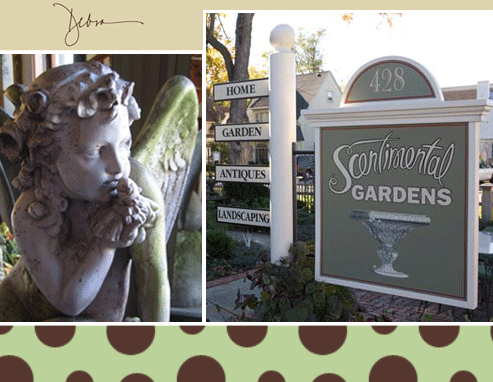 The shop is filled with antiques,furniture, garden accessories and unique finds.
Debra recently opened another Retail shop in Chicago, South Grand. Here she specializes in urban antiques and uncommon objects.
Debra also writes one of our favorite blogs. She's always up for some wonderful new adventure. It's a pure delight to follow her...
Debra recently returned from England where she spent several weeks writing a new book...
Click here for more lovely images and for details on joining Debra for a future personal guided English Garden Tour.
Back to my garden...
Debra shared such great suggestions when I posted about the changes I'd liket to make in some areas of our garden that we decided to put our heads together and see what we could come up with. She has plans to launch an online landscape border design service soon. We thought this would be a fun exercise to work some kinks out and show just how easy it is to utilize the expertise of a professional online. Again, collaboration is key.
We've just started the process and it's been so much fun. I sent Debra pictures, measurements and a very rough sketch of the beds to be worked on. She then sent sent me a list of questions to answer so she would have good information to begin the design process.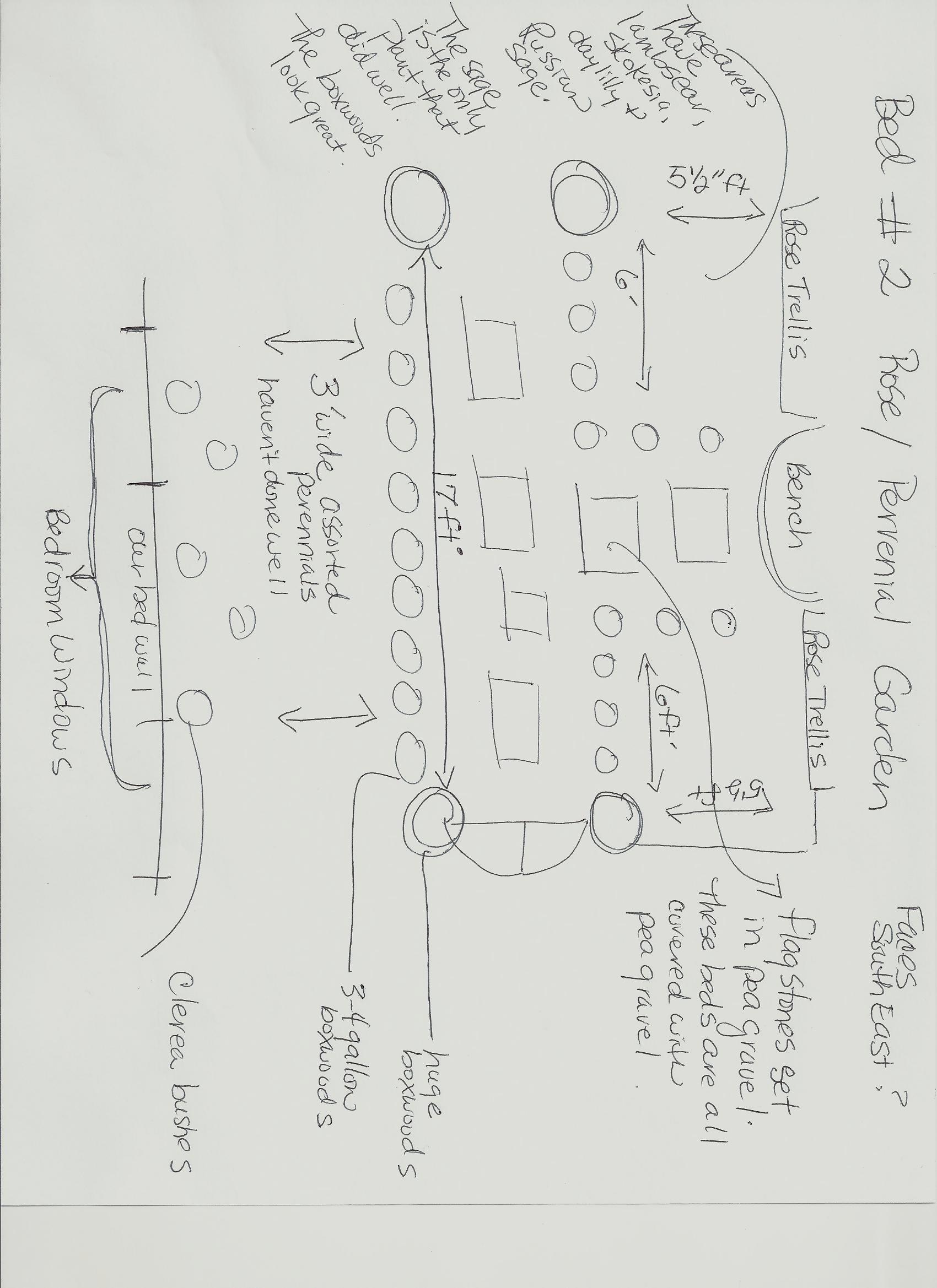 I told you it was rough...
Pictures are worth a thousand words...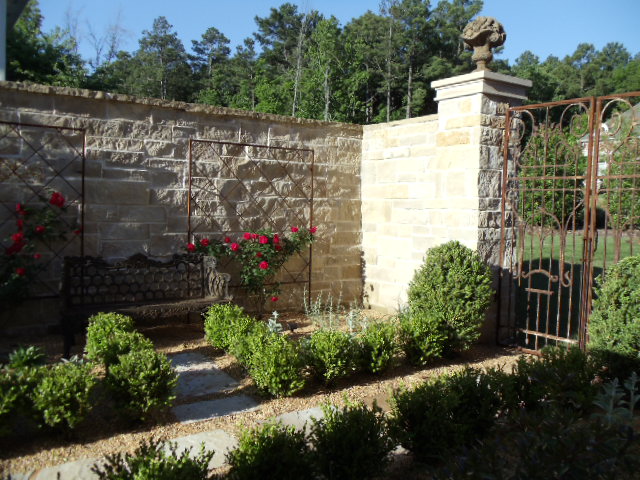 Our gardens have good bones. They just need a little tweaking. Debra's creativity and eye for detail will transform them to the next level.
To the Questions...
1. Identify the architecture of your home...The home and garden should seamlessly compliment and enhance each other via style and colors.
2. What are your views from primary windows?...From the inside looking out is the way we view our gardens. They should be perfectly "framed".
3. Share inspirational photos. Just as it is important for the inside of the home it allows me to seek patterns, and what you gravitate to.
4. What are your favorite plants; trees, shrubs, perennials, annuals. Also your dislikes.
I love Boxwood, Arborvitae, Red Japanese Maple, Roses, Hydrangeas,Peonies, Lavender, Rosemary, Lambs Ear,Boston Ivy,Russian Sage.
5. What colors do you like or dislike?
I want a combination of pinks, whites and blues with lots of lush green. I don't like grasses and things that tend to look messy.
Other questions and considerations...
How do you feel about variegated foliage, colored foliage?
Are there problems in the garden that need to be corrected? Any drainage issues? Often the biggest problem in the garden is wrongly sited plants. Learn the requirements for individual plants.
Additional inquiries will determine sun or shade, dimensions, willingness to transplant or move, minimal maintenance, etc. Do you like to garden?
This entire exercise has been so much fun. It's forcing me to really think about things and explore new options. In my book, two heads are always better than one. That's why Sister and I enjoy working together so much. Between the two of us, we're never at a loss for ideas. That's why you should consider hiring a designer if you haven't already. Someone who has a vested interest in your project and can help you make good decisions so that your home can be the best that it can be.
Working with Debra has been amazing. This is just the preliminary work. Stay tuned for all the details and the beautiful final reveal.
It's your turn. Let's talk!