I apologize for the lack of posting lately but am thankful to be so busy. We're really excited to share a new resource. For those of you who are out of town, not to worry... the good news is they ship anything, anywhere!
Rock Paper Scissors recently opened in the Promenade at Chenal in West Little Rock, just a few doors down from The Anthropology Store. The shop is the brain child of Reggie Marshall and Jim Clements. These guys, owners of the antiques store Marshall Clements, travel the earth for you. The duo specializes in discovering unusual pieces from times and worlds long forgotten and showcasing them for sale in their 12,000 square foot showroom in Riverdale.
Just wait till you see what they have brought to West little Rock...
Jim and Reggie have been designing and developing their style together for over 30 years. Don and I first discovered them 23 years ago soon after we were married. We purchased our first " real" art from them. That was the beginning of a lifetime of art collecting for us as a couple.
At the time they had a little shop in Sheridan, Arkansas. Our first purchase was this painting of The Fishing Bank signed by H. Wilson. It hangs in Don's study today...
The next painting we bought from them originally hung in our dining room. She's at home in the Master bath now and we're still very fond of her. The patina of the old frame is almost as beautiful as the painting...
Through the years we've continued to be friends and bought many other things from them for both ourselves and clients.
One of the things that they are known for all across the country are their fabulous ottomans and pillows made from beautiful fabrics and antique textiles...
These guys do everything in a big way, including the wonderful opening party they threw last weekend...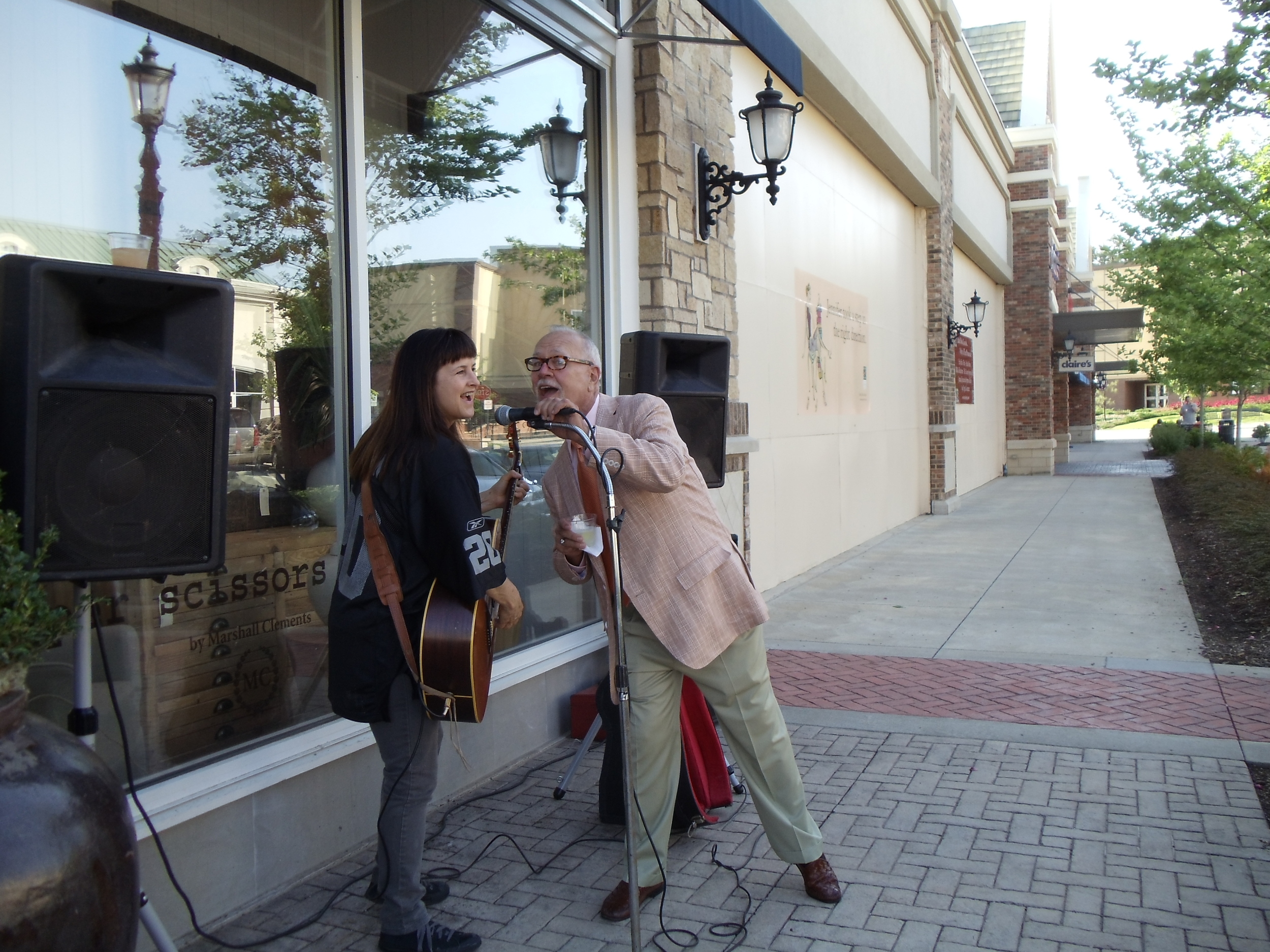 Sit back and enjoy the amazing selection this store has to offer...
I was introduced to Trey McCarley who's art will be featured in the store...
Trey has a bachelor's degree in Landscape Architecture and studied for six weeks in Italy, France and England where his desire to paint really took off. He works primarily in oil using vivid color and intense brushwork. His work is really beautiful.
We're excited to have this new resource available. One of the exciting things about the store is that the offering is so timeless. It's not a strictly, French or Belgian or Italian or English look. Jim describes it as " decayed elegance" and that's what we're all about.
Stay tuned for more decayed elegance...It's coming soon I promise. The launch of our NEW Online Shop. If you've not signed up to follow us here or on facebook please do. You won't want to miss our opening!
It's your turn. Let's talk!