We're proud of our blog header because it tells a story that's uniquely ours. Every image is of a special find that was hand picked by the "Sisters", and at one point was for sale in our shop.
Looking back through the stacks of photographs is like thumbing through old pictures of our children. There are hundreds of images, and though most of the items are long gone, I can't bring myself to throw them away. Each holds such fond memories of trips we took and places we searched to find every single piece.
It would be interesting to know where all these treasures reside today.
I know that the candelabra found a new home in Aspen, Colorado. The wonderful cherubs have made someone very happy. They are fabulous!!!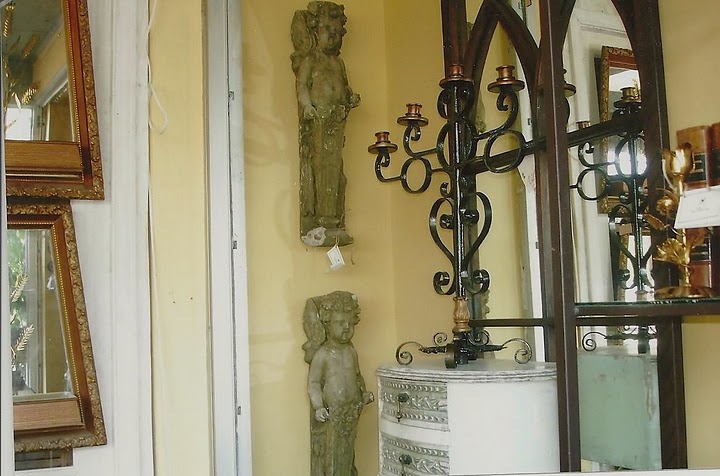 The pair of French urns left the store with a couple from Searcy, Arkansas.
Would love to know where the fountain plaques, candlesticks and architectural pieces ended up.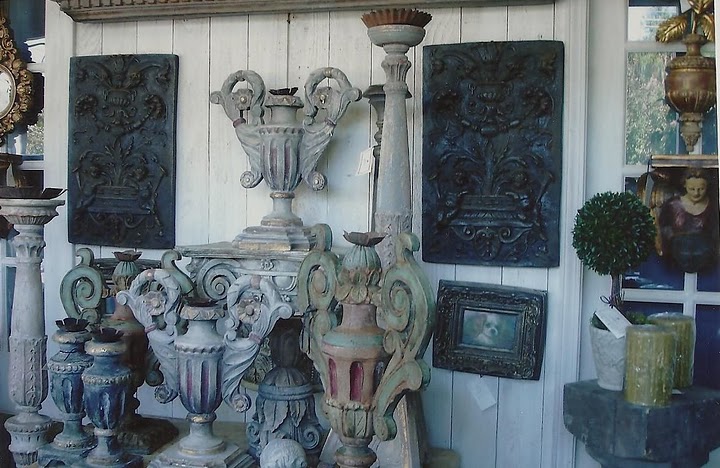 And this mirror? Where is it hanging? Everything in this image has been sold with the exception of the large columns. They'll add character and great architectural interest to a project at some point.
Because we're not at the store every day we just don't know what happened to all the other items in the collage. Except for the painted sideboard...
Because it came home with me!