I can't tell you how excited I am to share this post with you, grab a cup of coffee because this is really good!!!
If you've been following you know that I've posted about changes I would like to make this season in our landscape. My good friend, Debra Phillips with Scentimental Gardens is sooo talented. She is launching an online landscape design service and has re-designed two of our gardens and made fabulous suggestions for another.
Debra is extremely talented and her plans include instructions that are executable down to the finest detail.
Enjoy!!!!!
From Debra...
Where do you begin when you want to achieve beautiful gardens? Inspiration abounds, plant choices are seemingly endless. How about a style? Do you favor formal, cottage or a mix of both? Make those decisions and you are still not finished. How do you position everything, what plants make for good companions, how do you make your gardens interesting all year not just May-July, the easy months?
Daunted?
Don't be, it's a process we will explore and then practice at the lovely home and grounds of Mona's .
Do you recall her recent post 'Think Spring and join us in the gardens!'? I believe we were all ready and looking at our own gardens anew after those images of romantic gardens, rich in depth of texture, and patterns. Properly enhanced with perfectly chosen ornamentation!
To see all the before pictures and the inspiration from that post click here.
And now for the new design...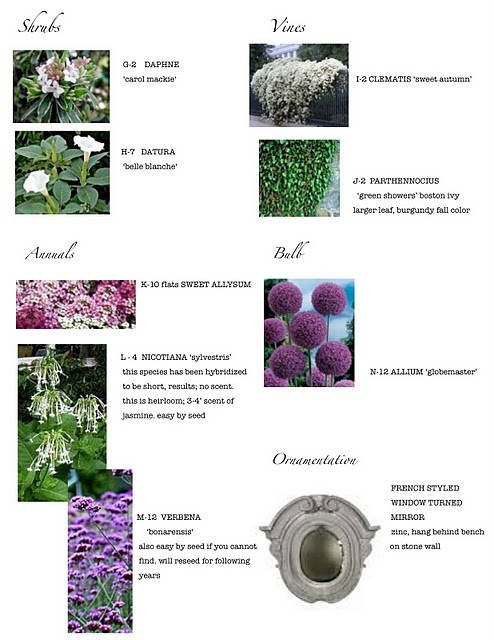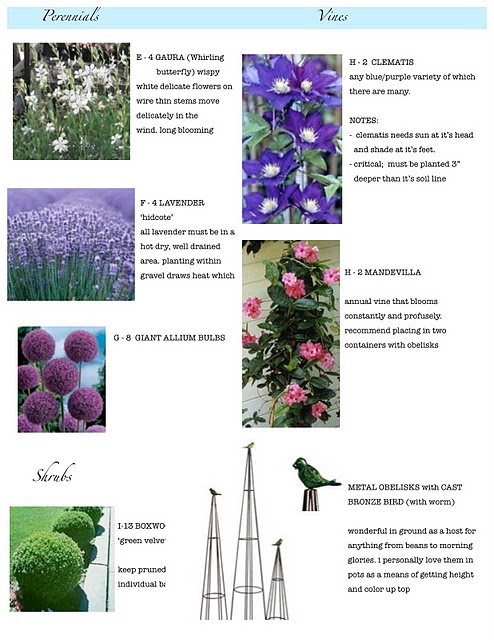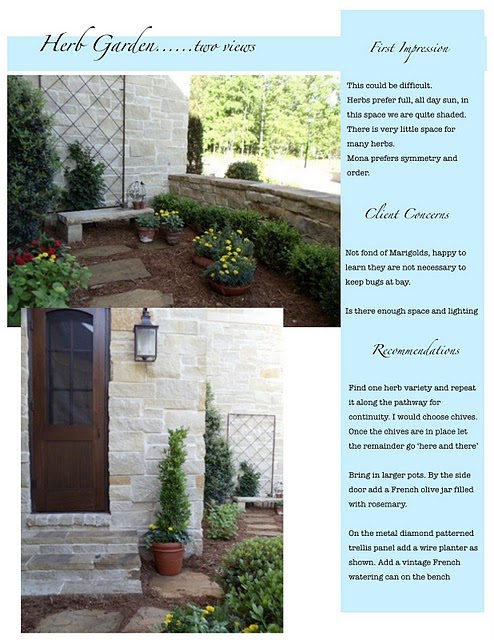 A french pot filled or empty to replace the existing clay pot by the kitchen door.
Do you feel inspired? Can you take it all in? Debra is amazing. I love it all and can't wait to get started. Even hubby is on board! Yeah!!! If your garden needs some creative tweaking you should consider employing Debra. She can help with small projects or an entire landscape. She can take your garden from the ordinary to the extraordinary. Contact information is debra@scentimentalgardens.com.
Thank-you Debra. This has been an awesome experience!
Now it's definitely your turn. Let's talk!