If you've been following you know that last week we had a lot of fun with a virtual Garden Soire. If this is your first time here... we re-landscaped the yard, click here to see, Sister and I had complete make overs, click here to see and the final party was over the top, click here to see the finale...all virtual of course!
My good friend Suzanne with Privet and Holly suggested we show some entertaining ideas that are a little more budget friendly...something we can all do.
So here goes...Last night we just had the family over, along with my parent's good friends for a casual birthday supper for Mother. I warn you , nothing is styled here. Just quick shots with my camera as the party began...
Our Dad on the left with his good buddy, Rance!
The menu was simple...
Corn and Black Bean Salsa with tortillas for an appetizer
Grilled filet mignon (Mother's favorite)
I bought tenderloin at Sam's... cut, trimmed and wrapped them into filets with bacon
Baked potatoes with all the sides (butter, sour cream and fresh chives)
Hearts of Palm Salad (Sister brought this, it's a family favorite)
Crusty sour dough bread
The birthday cake doubled as the centerpiece ...
I went with pinks and purple on the table because that's my Spring planting theme from the front door and beyond...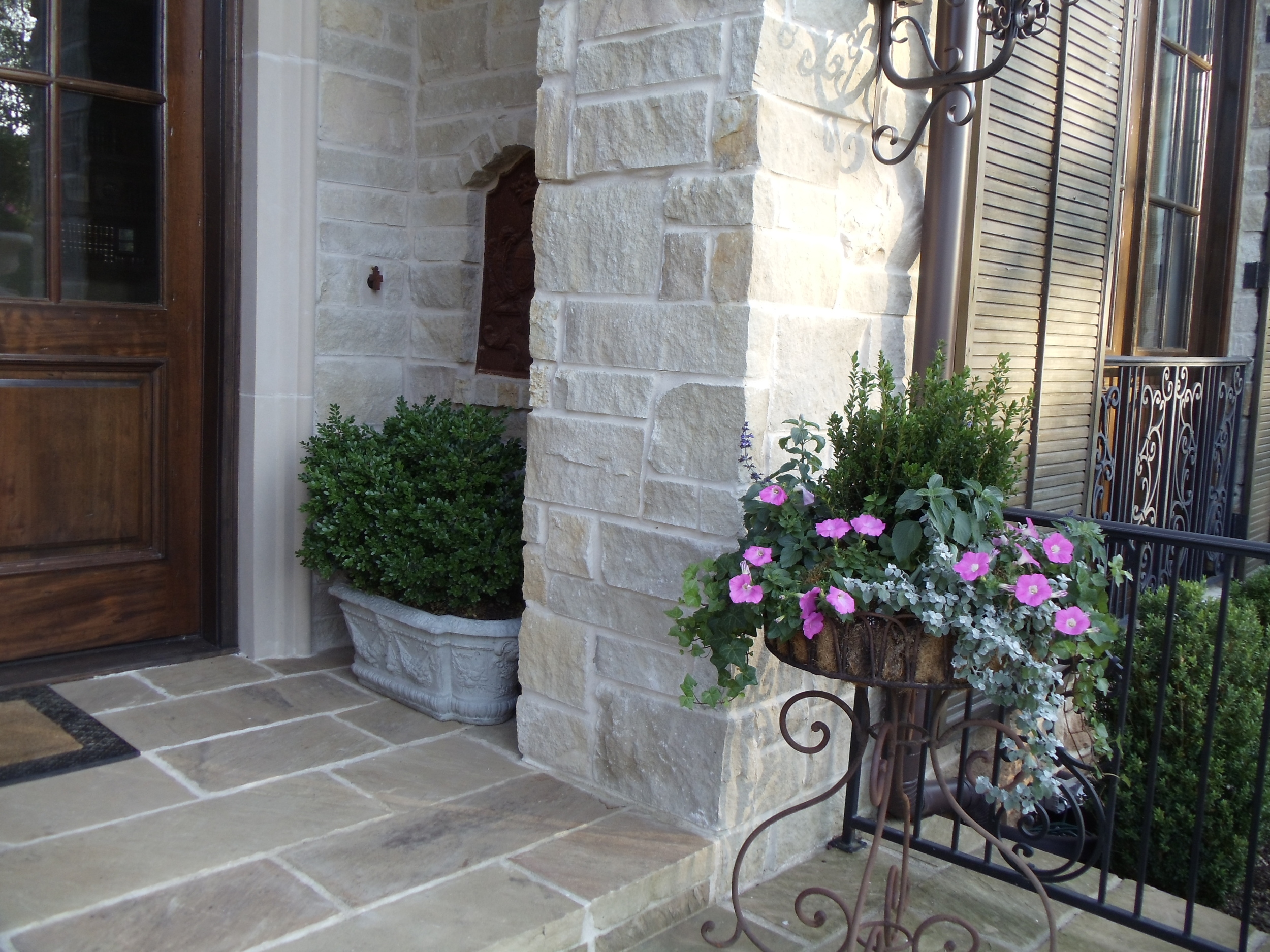 The table setting was very casual...
The place mats are a natural straw purchased at Wal-Mart. The salad/dessert plates are from Anthropolgie this season. They are so whimsical and fun. The napkins are paper. I don't usually do that for company but these were so pretty and I haven't found just the right thing to purchase to go with these plates yet. Plastic steak knives are duly noted as well...hey this was family and casual fun.
Sister with Mother
The roses came in a bunch of 50 for $9.99 at Kroger grocery store. The hydrangeas and mint that surround the cake are from my garden. The little boxwood in clay pots add to the casual garden effect and tie in with the planter on the sideboard.
Sister is going to kill me for posting all these pictures...Can you tell who favors who?
The Present Cake was from The Blue Cake Company
Chocolate and Vanilla cake layered with chocolate ganache and covered in buttercream, with a ribbon bow and polka dots. serves 8-14pp. $39
It was delicious! You can view their website here.
I wouldn't say that I didn't go to any trouble...I worked all day. But I did not go to great expense, and with a little creativity you really don't have to.
Guests may be put off if you spend too much money, but they will always appreciate the extra mile you went so that all will have a great time. We certainly did.
Happy Birthday Mother!
It's your turn. Let's talk!