We're still here!!!!!
Just like many of you...Fall always pushes us into high gear.
Everyone is wanting to get ready for the holidays. That hasn't left much time for blogging.
We were recently voted one of Arkansas's Best Top 11 Interior Design Professionals...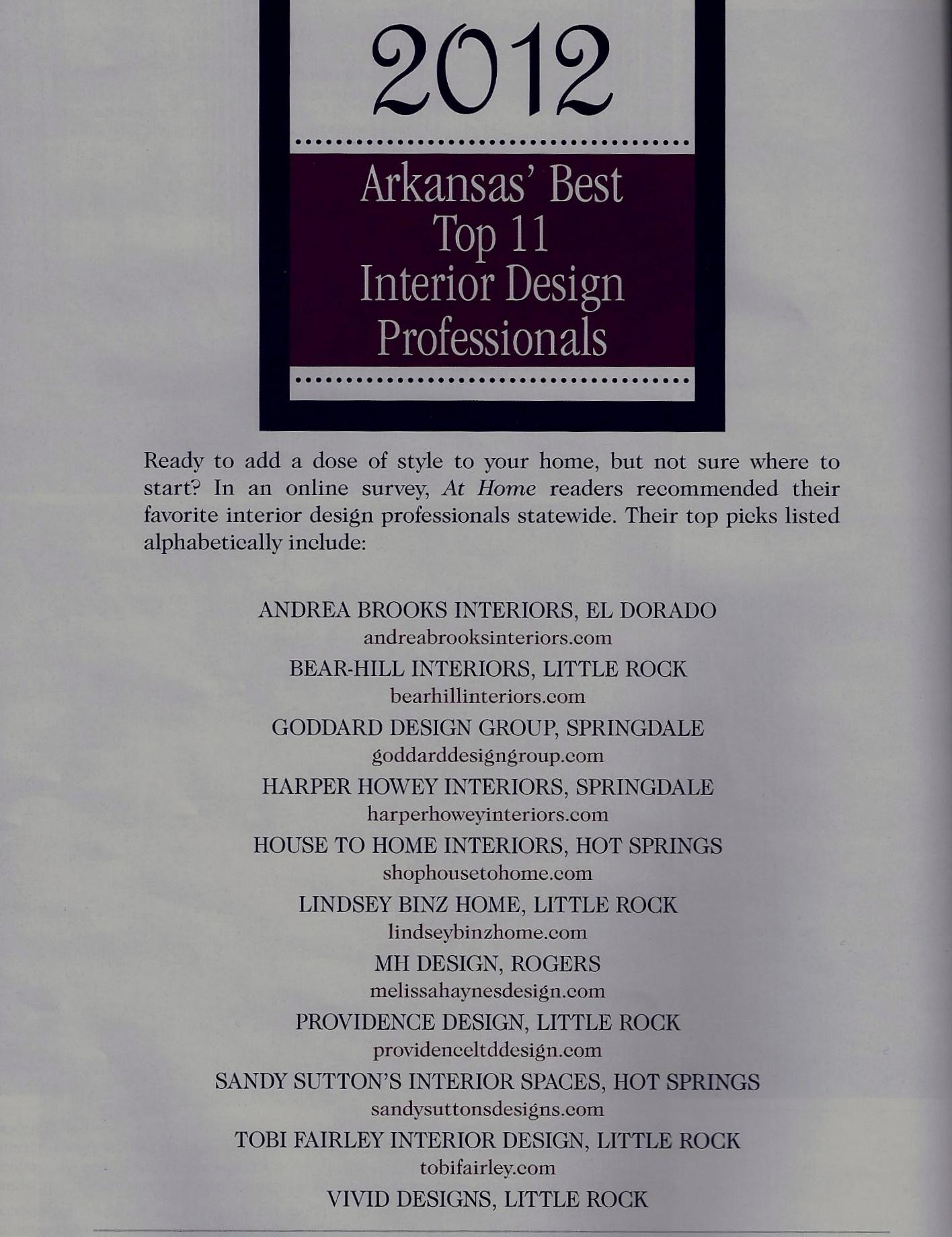 Wow!
Thanks so much to our clients and the At Home readers who voted for us. We are honored to be among such a talented group.
At Home in Arkansas now has a digital issue online...Click here to learn more about all of the designers and also read more about designer's secrets of style...
It's fun to look back...Our work was the feature story on the cover in November 2010.
Click here to view the digital adition.
Our work was featured again in the November 2011 issue.
Click here to view that digital addition.
It's your turn. Let's talk!
To follow our blog...click here.
To follow us on
Pinterest
..
...
To follow us on Facebook ...
To inquire about our design services either in home or online...