The powder room is the only space in your home that your guest may spend time alone.
Why not give them a treat?
It may be time to evaluate some changes you can make to yours...
We are working with a client on a similar version of this vanity ...the cabinet maker did a phenomenal job.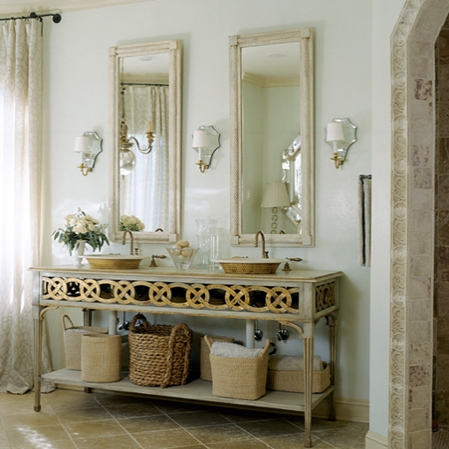 We've shared lots of pretty images...but they all have one thing in common...
Details....Details...Details...!!!!
Beautiful mirrors...
And always, always candles...
It has nothing to do with your decorating style. It's about creating a space for your guests that makes them feel special.
We've decided after this, we may need to take a second look at our own powder baths..
Always fun to freshen up the details.
It's your turn. Let's talk!
If you would like some help with fresh details in your home...Contact us here.
To follow us on Pinterest Click here.
To follow us on facebook Click here.
Images via, Google, Pinterest, Atlanta Homes and Lifestyles, P is for Party,Segreto Finishes, Design in The Woods, Eclectic Revisited, This is Glamorous