It's no secret that we admire the work of designer Pamela Pierce, based out of Houston Texas.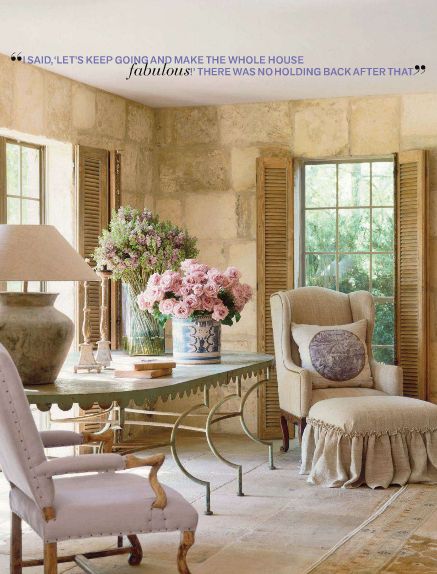 Our introduction to our very first blog, Cote de Texas, was through a search for more information about Pamela Pierce and her designs.
We had devoured every feature of her work in Veranda Magazine for years and set out on a search of the internet to find more...You know how key words work...that search lead us to Joni's, Cote De Texas blog...and we were hooked.
Soon after, we started our own blog.
A year later we actually had a comment from Pam...I thought that someone was playing a trick on me. When I realized that it was truly her, I was giddy with excitement. She really is one of the most gracious women in this business.
Through a mutual friend in Dallas we've been given the opportunity to spread the word about her new Magazine...Milieu, here locally. Other's have blogged about her new venture and we want to join that chorus to make sure that everyone gets the word.
If you are reading this blog, you are a design enthusiast of some sort...either personally or professionally. This is a MUST SUBSCRIBE...Click here to do so.
You will find from the following images of her work that you won't want to miss one single issue.
Images from the promotional mini magazine...
Milieu will feature the brightest and the best from around the world and all across this country. I've already told you how generous that Pam is... she will be searching for new designers who's work is excellent but has not been published. The pages will not only speak to great design but to a gracious lifestyle...I can hardly wait!!!
It's your turn. Let's talk!
Inspiration comes from so many different people, places and things in our lives.
Please join other bloggers today from around the world to see what is inspiring them.