Garden stools are often the perfect accessory to complete the space. Read more...
Read More
We have a lot going on right now, but this week in particular
we are working on bedrooms and living rooms...
We thought it might be fun to dig into our inspiration files for these jobs
and show you what we're up to...
Today it's a living room...
So many possibilities for living rooms...it's all about the floor plan
and how you live...
When this project is complete we will show you the before and afters...
Straight from the file ... the inspiration for a job we are working on just outside of Houston...
We've landed on a pair of Lee chairs to go with a gray Lee sofa that the client already has...
Here's the rug...
all wool and it's beautiful...
This will be a custom ottoman...
Working on a custom iron table similar to the one in the Houston Pink Ribbon House...
We'll need accent tables and chairs...a mirror...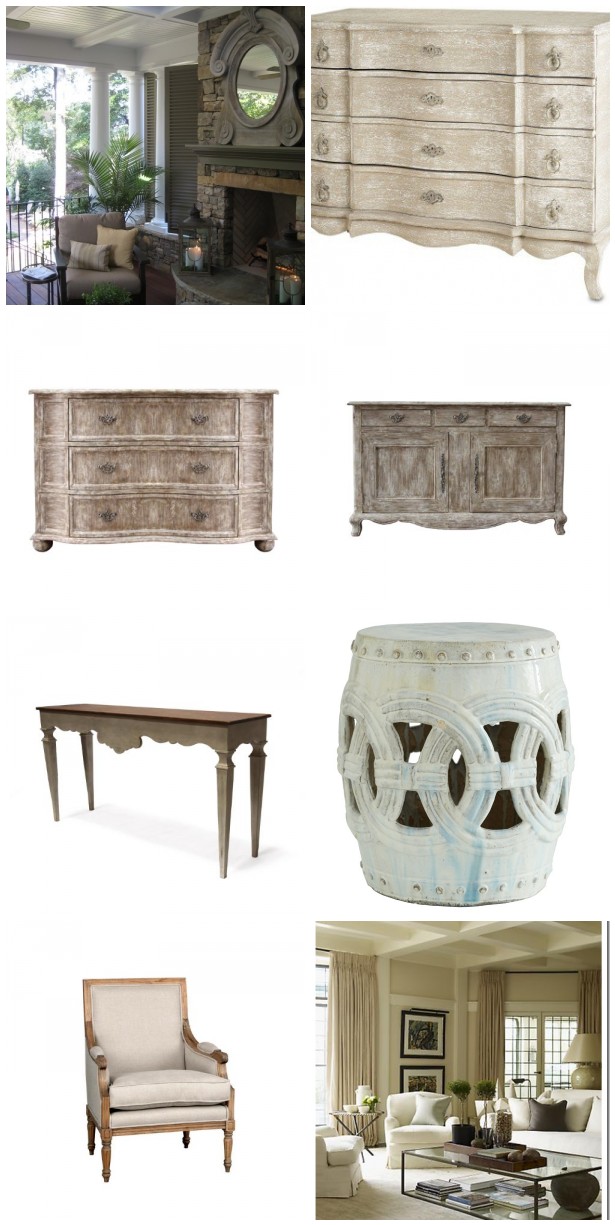 Drapes...and we will keep those neutral with texture..
We have to have something antique...every room needs some history..
Modern art...our inspiration
Just a peek...
A few things we've landed on...so many more decisions to make...books...accessories...more art...pillows...splashes of color...This started out as an online consultation...but we have really clicked and are now headed there for a complete installation mid Summer...
Looking forward to showing you the completed project...it keeps growing!
To follow our blog...
To follow us on Pinterest...
..
To follow us on Facebook ...
To inquire about our design services either in home or online...
.
To visit our online store...click here.
Images via Providence Ltd. Pink Ribbon House,Pinterest
We've talked about this before, but have been reminded again this week that MOST of the time it is NOT what we add to a home that makes the biggest difference...it's what we take away.
Editing for clients is often a challenge... Diplomacy is essential not to offend.
When asked the question ...How does a person update a space with items they already own?
We recommend emptying the space completely. Clean thoroughly and paint if needed. A radical change to the background color will make a huge difference and alter the appearance of everything. Most of our clients need to lighten things up right now for a fresh look. To achieve continuity and peaceful flow , use one paint color throughout the house.
Next rearrange the furniture with a completely new relationship and a new focus in each room. As you add furniture and accessories back ...edit fearlessly...Ask yourself the question?...Is this adding any interest or value to the space. If not, sell or give it away.
You might start in the kitchen...Remove things above the cabinets...Clean off the counters and start over...
Don't stop there...Stand and take a good long look at every room in the house...
January is a great time to go from room to room and start editing. You will be surprised at the things you have accumulated or have not placed properly in the course of the year.
Beautiful spaces don't just happen...and unfortunately they don't remain that way forever.
It's time...I need to do some editing myself!
It's your turn. Let's talk!
Images via, The Enchanted Home, Cote de Texas,Laura Casey Interiors, Things That Inspire,Caldwell Flake,google, Pinterest