We say it all the time..."it's all in the details". Belgian Pearls is one of our favorite blogs. I've become friends with Greet and am in love with her style. Last week she posted pics from her personal gardens. It's all so lovely. Click here to see.
One image blew us away with all the beautiful details. In this one little corner shot of her home there are so many things to swoon over...
Notice the two different brick colors used on the house. They blend together perfectly. It looks like some sort of stone column accent partially up the corners from the ground. The cobblestone drive is amazing and again the choice of colors is just right. The beautiful round window surrounded with brick is fabulous. The climbing hydrangea pulls it all together and adds softness to all the hard scape. Last but certainly not least look at those amazing garage doors with the incredible hardware.
Can you believe the number of equisite details there are on this one little corner of Greet's house?
Beautiful little corners like this don't just happen. An enormous amount of thought, time and talent went into the decisions that were made. So well done! It just makes me smile.
Speaking of details that make me smile.
A talented blog friend, FrenchBlue has just announced the opening of her daughter's new online store...FancifulShop... A paper art gallery with a modern vintage twist that features the creative designs of her talented daughter, Noel.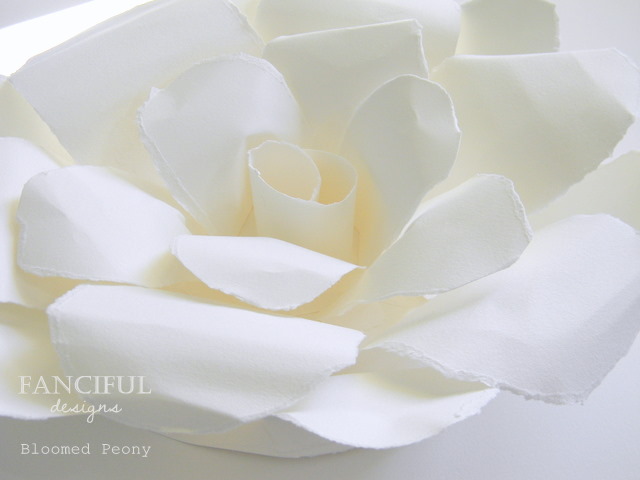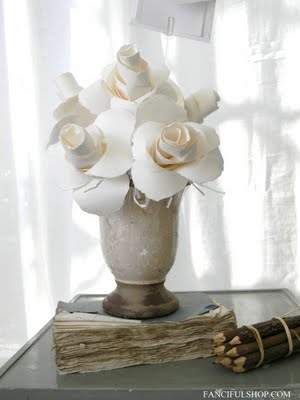 Please click here to view her wonderful work and enter to win a $75 gift certificate to this fabulous online shop.
That's why we love blogging. We're constantly inspired by the amazing talent of good friends like Greet, and daily introduced to new talent like Noel.
What do you think?
It's your turn. Let's talk!