We absolutely love carts...
I think our fascination with vintage bar carts used in home decor began with Betty Lou Phillips...
We have all of her books, and she obviously has a fascination with carts...
We love carts because there are endless possibilities for their creative use..
These are from our own installations....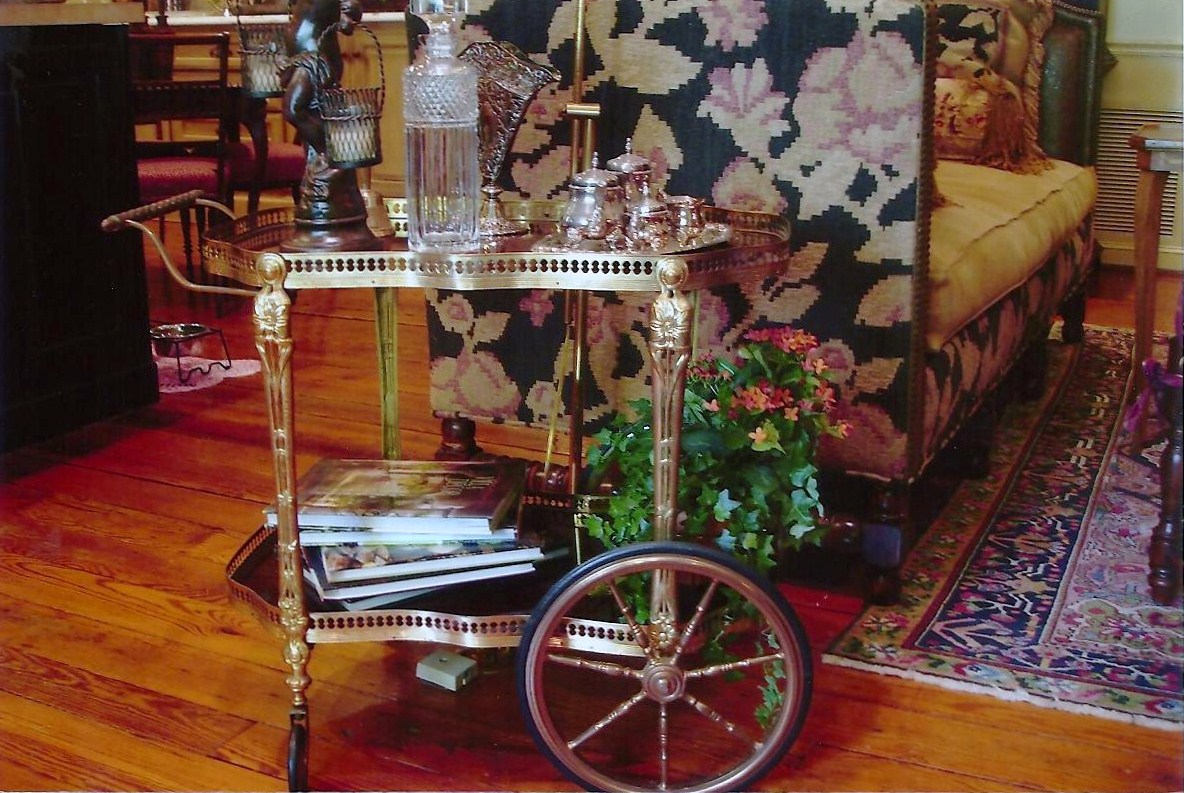 Here we go again...We did a wonderful covered porch this summer and used a cart in a really fun way, ... just recently a powder room....but no pictures. We promise to get better at recording our work.
This is a fabulous piece in our inventory now...it's in our space at Le Jardin in the Heights. We have a couple of carts at Fabulous Finds too...We'll share pics of those tomorrow...We're going to be revealing some exciting changes for us at Fabulous Finds...
What do you think about vintage carts?
It's your turn. Let's talk!
Images via Providence Ltd., Pinterest, Betty Lou Phillips,Ralph Lauren, Eddie Ross,