Announcing the Little Rock Launch & Book Signing for: The Joy of Decorating Southern Style with Mrs. Howard By Phoebe Howard with Susan Sully
Book Signing at Cobblestone & Vine, hosted by Tobi Fairley Interior Design, Cobblestone & Vine and At Home in Arkansas.
March 28th from 5:30-7pm Where: Cobblestone & Vine Pleasant Ridge Town Center 11525 Cantrell Rd # 705 Little Rock
Phoebe Howard, known affectionately as Mrs. Howard to clients and readers of her popular advice column in Southern Living, is not your average interior decorator. She never went to design school and has no formal training. A stay-at-home mother who never forgot the transformative effect of a beautiful space, her first design venture was in retail. When she finally turned to decorating homes, her very first project landed on the cover of House Beautiful!
It's time to meet the inimitable and tremendously talented Mrs. Howard, and no better way than with the introduction of her new book: Photo credit for Phoebe's head shot goes to
The Joy of Decorating: Southern Style with Mrs. Howard
Mrs. Howard's first book features several of her largest design projects and addresses the most common decorating issues and questions her clients and customers ask. The book's design projects are organized by theme: Inviting, Inspiring, Timeless, Graceful, Tranquil, Casual, and Comfortable—all words that have been used to describe Mrs. Howard's work, and that illustrate the many different ways she strives to make her houses look and feel. As Mrs. Howard says, "the places we live in should suit our lifestyles, express our personalities, make us glad to be home, and even happier to spend time there. I believe the process of decorating should be just as pleasurable as the finished project." Cowritten with well-known Southern writer Susan Sully, this gorgeous book epitomizes the grace and elegance of Southern interior design.
A peek at some of Phoebe's work...We are crazy for her subtle, neutral style...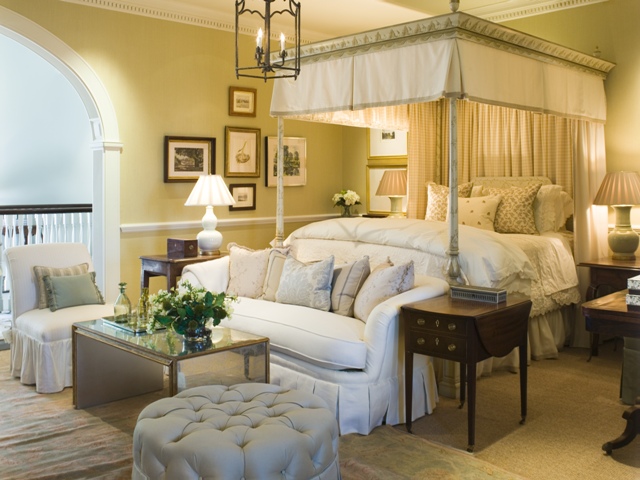 Mrs. Howard certainly tends to all of the details...Don't miss the chance to meet her in person At Cobblestone and Vine on the 28th.
It's your turn. Let's talk!
Images via Mrs. Howard's blog and Cobblestone and Vine